//
ECPG LIVE! Getting Off an Emotional Roller Coaster
ECPG LIVE! Getting Off an Emotional Roller Coaster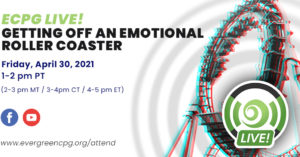 ECPG LIVE! will be broadcast live on Facebook and YouTube:
April 30, 2021
1 pm PT / 2 pm MT / 3 pm CT / 4 pm ET

Join us on Facebook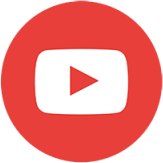 Join us on YouTube
Don't forget to like, share, and subscribe so you won't miss future episodes!
---
ECPG LIVE! – Getting off an Emotional Roller Coaster
Join us for this episode of ECPG LIVE! where host, Tana Russell, and guests prepare you for Mental Health Awareness Month (May). Join a discussion on topics like cognitive coping and emotion regulation – What does that even look like anyway?; relationships and boundaries – when someone keeps dragging you back on to the roller coaster; engaging the body in emotional health; and asking for help. Don't miss this episode!
RESCOURCES
HELPLINES:
INFORMATION AND COPING STRATEGIES:
The referencing of external hyperlinks does not constitute endorsement by ECPG of the linked web sites, or the information, products or services contained therein. Unless otherwise specified, ECPG does not exercise any editorial control over the information you may find at these locations or on the listserv. All links are provided with the intent of meeting the educational goals and mission of ECPG. Please let us know about existing external links you believe are inappropriate and about specific additional external links you believe ought to be included.