Early Undergraduate (Freshman/Sophomore) Academic Scholarship
Early Undergraduate (Freshman/Sophomore) Academic Scholarship
(Two cycles per year. Individuals are eligible for one scholarship per year up to $2,000 each. Anticipate three awards given per year.)
A scholarship for undergraduate students with demonstrated financial need entering their Freshman or Sophomore years who have an interest in studying psychology, social work, cognitive, or behavioral science.
Deadlines:
Grant Cycle 2: April 1, 2023
Eligibility
Be currently enrolled as an undergraduate student (Freshman or Sophomore year) at an accredited Washington State college or university during the 2022-2023 academic year.
Applicants must be declared for a major in psychology, social work, cognitive, behavioral, addictions, or mental health fields for the Fall 2022 semester.
Students who have been awarded an undergraduate degree are not eligible. ECPG does offer Graduate-Level master's Thesis and Doctoral Dissertation Research Grants.
All scholarship applicants and recipients must maintain a 3.0 GPA or higher.
Applicants must be enrolled as full-time undergraduate students for Fall 2022 (minimum 12 credits).
Application Requirements
(One-inch margins, 12-point Garamond/Times New Roman font, single space)
Curriculum vitae (CV) or resume: – two-page maximum.
Current transcript: Unofficial digital transcript should be submitted as a PDF to online application. Successful applicants must submit official transcripts before the scholarship is awarded.
Personal essay: Answer three questions (up to 2,000 words total) about your past, current, and future involvement in the science and application of psychology/social work/cognitive/behavioral sciences with regard to Gambling and Gaming Disorders, overcoming barriers, and recognizing barriers to social justice.
Two Letters of Recommendation: at least one from a faculty member/advisor who can speak to student's work and interest in behavioral sciences.
Additional Information
The Scholarship Committee has discretion in determining the amount of each award and the number of student recipients, depending on the availability of funds and the pool of applicants each year.
Photo/Info Release
Download and complete this photo release form and submit with your application: Photo Release Form (PDF)
Requirements of Acceptance
Awards are made to individuals. ECPG does not allow institutional indirect costs or overhead costs; funding for political or lobbying purposes; entertainment or fundraising expenses. By the end of the academic year, each award recipient must submit a final report (no more than three pages) specifying how the funds were used, which must be signed by the chair or head of the department or the student's faculty advisor.
Part of ECPG Student Advisory Committee – commitment for minimum of one year.
Must take (ECPG Sponsored) 2-3 hours of education on Gambling and Gaming through ECPG.
Please keep in mind:
ECPG Staff will review all applications for eligibility. Incomplete or ineligible applications will not be considered.
Your application materials (described in this section) must be received by ECPG on or before the application deadline.
All applicants for the award will be notified of funding decisions via email within 30 days of submission deadline.
Be sure to keep a copy of all submitted materials for your records.
Award Distribution
Scholarship awards will be made directly to the student. Proof of class enrollment is required for all scholarship recipients before checks will be distributed.
About ECPG
The Evergreen Council on Problem Gambling is a 501(c)(3) nonprofit organization committed to providing services and programs for those with a gambling problem/gambling disorder, their families, employers, students, treatment professionals, and the greater community through gambling and gaming disorder treatment support, information, and education, advocacy, research, and prevention efforts. Founded in 1991, ECPG maintains a position of neutrality on gambling and gaming, recognizing that most people who participate in gambling and gaming do so for recreation and suffer no serious problems. However, for some, gambling and gaming can become serious addictions, devastating to the individual and family.
ECPG Mission
The Evergreen Council on Problem Gambling is dedicated to increasing awareness of public health issues around problem gambling and gaming, expanding the availability and integration of services, and supporting advocacy, research, and programs for education, prevention, treatment, recovery, and responsible gambling and gaming.
---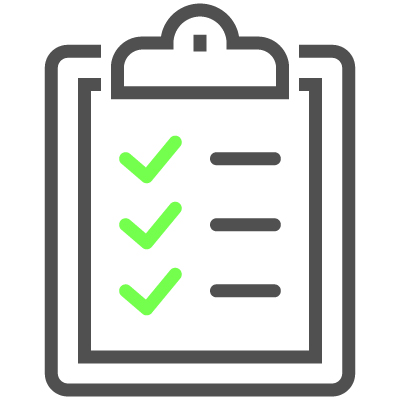 Before You Get Started
Please read all instructions carefully. In order for an application to be considered, it must be completed with all attachments (See Checklist). Late or incomplete applications will NOT be considered.
You will not be able to save your progress when filling in the form. We recommend having everything you'll need ready before starting your submission.