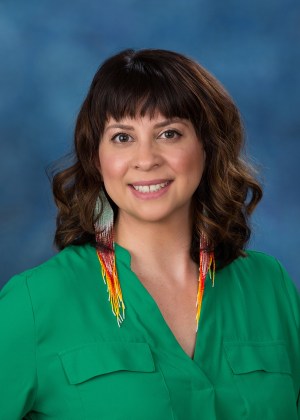 Glenda Breiler
Director of Tribal Relations, Department of Natural Resources
Glenda Breiler is a member of the Colville Confederated Tribes-Okanogan Band. Glenda brings more than 10 years of experience working with inter-organizational planning and collaboration for multi-faceted educational and research projects with community, tribal governments, and academic systems within several Pacific Northwest tribal communities and across Indian country. She currently serves as the Director of Tribal Relations for the Washington State Department of Natural Resources.
Prior to joining DNR in February 2021, Glenda was the director of the Evergreen Longhouse at The Evergreen State College, where she led strategic efforts to promote indigenous arts and cultures on the campus and in Washington.  In previous positions, she served as the Deputy Director of the Washington Indian Gaming Association, where she worked with 26 federally-recognized tribes advocating for Indian gaming before state, local and federal government bodies and as a consultant in disseminating information to tribal governments. At the University of Washington, Indigenous Wellness Research Institute, she managed community-based research projects focused on creating opportunities for cultural connectedness and community engagement as protective factors for academic completion and success for Native students. Glenda has promoted initiatives in community college systems to improve diversity and retention of traditionally underrepresented students in science, technology, engineering and math fields. Her teaching focus involves community healing from historical and intergenerational trauma and is based on her experience as a Washington state tribal member.
Glenda earned a master's degree in social work from the University of Washington in 2009 and a bachelor's degree in human services and native studies from Western Washington University in 2004. She has traveled on seven tribal canoe journeys with coast Salish and upper Columbia river tribal communities. She serves as a board member for the Hearts Gathered Waterfall Immersion School, and as a volunteer on the "Sinkietqu" Okanogan Basketweavers Association. She joined the ECPG Board in 2018.
Glenda Breiler is a member of the Colville Confederated Tribes-Okanogan Band. Glenda brings more than 10 years of experience working with inter-organizational planning and collaboration…