//
ECPG LIVE! Active Military, Veterans, and Gambling
ECPG LIVE! Active Military, Veterans, and Gambling
RECORDED ON: November 10, 2020
ECPG LIVE! will be broadcast live on Facebook and YouTube:
Don't forget to like, subscribe and share!

Watch on Facebook Live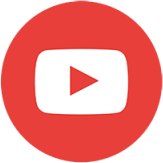 Watch on YouTube
---
How can we serve those who have served our country?
In this episode our guest experts discuss the current state of gambling in the military, what puts service men and women at risk of having problems from gambling, and discuss the current climate of services available to help them. We hope to bring awareness to the risk-factors our heroes face, and how they are, or can be, best served, as well as bring hope for the healing that can come with compassionate care and trauma-informed services.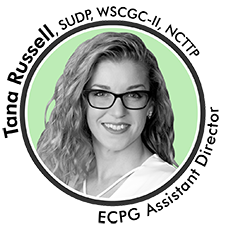 Hosted by:
Tana Russell, SUDP, WSCGC-II, NCTTP
ECPG Assistant Director
Dr. Ina Bhatt
Dr. Bhatt is a Licensed Addictions Therapist, Licensed Professional Counselor, Clinical & Inspirational Coach, with an emphasis in Ethnocultural & Behavioral Medicine Psychology, specializing in PTSD, HIV & Addictions. She has been in the addictions field for 41 years and served in the Military for 30 years in a number of branches, including 13 years as a Clinical Psychologist in the Army. She was part of a Pilot Team that was instrumental in introducing a Homeless Veteran's Program into the VA system known as The Homeless Chronically Mentally Ill (HCMI), which now works in tandem with the Domiciliary Programs within the VA system.

Glenn Osowski, ICGC-II, CPSS
Glenn Osowski is an Internationally Certified Gambling Counselor-IT (ICGC-Il), certified in Interpersonal Psychotheropy (IPl) and Cognitive Behavioral Analysis System of Psychotherapy (CBASP). Glenn currently provides Vocational Development and Therapeutic Employment Program Services for the Healthcare for Homeless Veterans team at the Ann Arbor VA Healthcare System. Prior to his 14-year VA career, he served 13 years as a U.S. Marine.

Ty Lostutter, PhD
Ty W. Lostutter, Ph.D. is an Assistant Professor and serves as the Training Director of the Psychology Internship Program for the University of Washington's School of Medicine. Dr. Lostutter has served on the board of the Evergreen Council on Problem Gambling since 2007, and served as Board President for the last four years. He is also a member of the Washington State Problem Gambling Task Force.

Jeff Wasserman
Jeff Wasserman is the Judicial Outreach and Development Director of the Delaware Council on Gambling Problems. He practiced law for more than thirty years in Wilmington and worked with veterans in the judicial system.  Jeff has been abstinent from gambling since 2015 and regularly shares his personal story in order to raise awareness of gambling disorder and the joys of recovery.  He is co-host of All In: The Addicted Gambler's Podcast. Jeff is also a Certified Peer Recovery Specialist.
---
Resources:
Washington Problem Gambling Helpline: Call. Text. Chat.

If you or someone you love is struggling with gambling problems, confidential help and information are available at our 24-hour, toll-free Washington Helpline: call or text 1-800-547-6133, or chat with a Helpline specialist here.
—
This VA blog post (blogs.va.gov) that does a nice job summarizing the issues of gambling disorder among veterans.
VA releases new findings on problem gambling
https://www.blogs.va.gov/VAntage/55375/va-releases-new-findings-problem-gambling/
Here are the specific resources that the blog mentions for Veteran Support and Recovery Services.
How can Veterans take the first step toward recovery?
The path to recovery for problem gambling starts with disclosing information about gambling to a health care provider. This open communication encourages early intervention and treatment and increases the likelihood of recovery and stability for Veterans and their loved ones. Veterans and their family members and friends can start by exploring the following resources:
The VA resource locator can identify recovery programs and other resources near you. Simply fill in your ZIP code or state and check the boxes to indicate the programs or topics you are interested in learning more about.
Coaching Into Care is a service to help you and your family members and other loved ones find the appropriate services at your local VA facilities and/or in your community. Call 888-823-7458 to get started.
The National Center for Responsible Gaming (NCRG) is an educational resource, which can help you understand gambling disorders and learn about effective methods of treatment.
The National Council on Problem Gambling operates the National Problem Gambling Helpline Network (1-800-522-4700) where you can call and get support for a gambling problem. Help is available 24/7 and is 100 percent confidential.
Make the Connection is an online resource designed to connect you, your family members and friends, and other supporters with information and resources about issues affecting your life. Learn more about overcoming gambling problems and hear stories from other Veterans.
—
Here are a few videos on gambling disorder that suggest veterans are facing a growing problem.
Gambling Problems Among Veterans
MDedge: news and insights for busy physicians
About 8% of U.S. veterans are problem gamblers who report between one and four gambling-related problems, and an additional 2% are pathological gamblers with five or more such problems, a new study reveals. Dr. Joseph J. Westermeyer IV discusses the implications for physicians. See the related story at http://tinyurl.com/3cwk2c5
And the accompanying article
https://www.mdedge.com/psychiatry/article/34957/addiction-medicine/problem-pathological-gambling-rates-high-among-veterans
—
Gambling Disorders: Special Considerations for Service Members
A talk Dr. Lori Rugle gave to Military Families Learning Network in 2019.
—
The referencing of external hyperlinks does not constitute endorsement by ECPG of the linked web sites, or the information, products or services contained therein. Unless otherwise specified, ECPG does not exercise any editorial control over the information you may find at these locations or on the listserv. All links are provided with the intent of meeting the educational goals and mission of ECPG. Please let us know about existing external links you believe are inappropriate and about specific additional external links you believe ought to be included.