ECPG LIVE! Cashless Casinos?
Recorded Live: Friday, July 10 at 1:00pm PT/3pm CT/4pm ET
Don't know what a Cashless Casino is? Familiar with Cashless Casinos and want to share your thoughts? Then save the event on your calendar and tune in to find out and participate in the conversation!

Facebook Live Link: https://www.facebook.com/evergreencpg/videos/968723736874656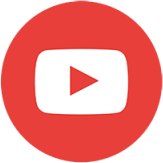 Live on YouTube Link: https://youtu.be/RZsytROamU8
---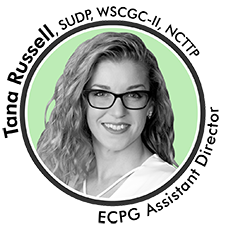 Hosted by:
Tana Russell, SUDP, WSCGC-II, NCTTP
ECPG Assistant Director

Keith Whyte
Executive Director
National Council on Problem Gambling
Keith S. Whyte became the Executive Director of the National Council on Problem Gambling (NCPG) in 1998. Previously, Mr. Whyte served as Director of Research for the American Gaming Association. His prior experience includes the American Bar Association's Section of Individual Rights and Responsibilities and in the office of the Assistant Secretary for Planning and Evaluation at the U.S. Department of Health and Human Services.
Alan Feldman
Distinguished Fellow
Responsible Gaming
UNLV International Gaming Institute
Throughout his 30 year career in gaming, Mr. Feldman developed a reputation as one of the industry's most outspoken advocates for responsible gaming. After retiring from the industry, he was appointed as a Distinguished Fellow of the International Gaming Institute at UNLV. Mr. Feldman also serves as Chair of both the International Center for Responsible Gaming and the Nevada Advisory Committee on Problem Gambling, is a member of the Massachusetts Gambling Research Advisory Committee, and is on the faculty for the International Executive Development Program at the University of Nevada Reno.

Rob Salassi
Sr. Manager | Product Management & Marketing – Systems
International Game Technology
Rob's experience includes over 18 years in the gaming sector and includes knowledge and expertise gained from working in casino operations, consulting and manufacturing.
Since joining IGT in 2007, Rob has been focused on creating innovative products and strategic business solutions for IGT customers.
---
Resources: