//
Gaming Industry Employees Participate in First-Ever Responsible Gaming Certification Program in Washington State
Gaming Industry Employees Participate in First-Ever Responsible Gaming Certification Program in Washington State
By Dolores Chiechi, Executive Director of the Recreational Gaming Association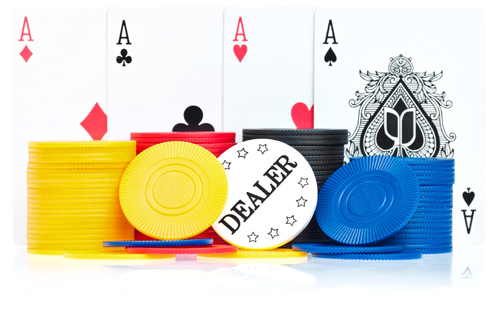 The Recreational Gaming Association (RGA) and its members from Great American Gaming Corporation and Washington Gold Casinos are extremely pleased to have been part of the first-ever responsible gaming certification training for gaming industry employees in Washington in November.
"This issue is aligned with one of our company's core values: integrity. We will conduct our business in a responsible and ethical manner. Responsible gaming increases community respect and acceptance of gambling as an entertainment choice," said David Fretz, President of Great American Gaming Corporation and Vice President of the RGA.
Great American had just over 400 frontline staff participate in the training program. An additional 40 plus managers attended both the frontline and supervisory training sessions. Victor Mena, Vice President of Washington Operations for Washington Gold Casinos and President of the RGA expressed his excitement about being involved in the inaugural employee certification training.
"This is such an important cause for the gaming industry. The Evergreen Council on Problem Gambling in tandem with the Recreational Gaming Association did a wonderful job of getting this program off the ground. As President of the RGA, we are proud that our industry took the lead on creating awareness among our employees for this important mental health issue."
Five hundred and thirty-six individuals out of 764 required team members attended trainings over a four-day period. This equates to about 70% of Washington Gold's frontline staff being trained in learning more about responsible gaming and the signs of problem gambling.
Attendees learned there are a number of risk factors that increase the likelihood of employees in the gaming industry developing gambling-related problems, such as regular exposure to gambling and a perception of having "insider knowledge." Attendees also learned there are a number of protective factors that may discourage development of gambling-related problems, such as a proactive culture of responsible gaming and understanding the odds, and employer support for staff members affected by problem gambling.
The trainings were greatly enhanced by the involvement of Jennifer Shatley, Vice President of Responsible Gaming for Caesar's Entertainment. It was important that the industry's perspective on responsible gaming for casinos be a part of these presentations.
"The RGA remains committed to working with the Evergreen Council on Problem Gambling to continue facilitating these trainings for all card room employees," said Dolores Chiechi, RGA's Executive Director.
Although most people enjoy gambling for recreation and entertainment, for some, gambling can become a problem that affects the individual, their families, employers, and communities. There is hope. Help is available today at 800-547-6133.