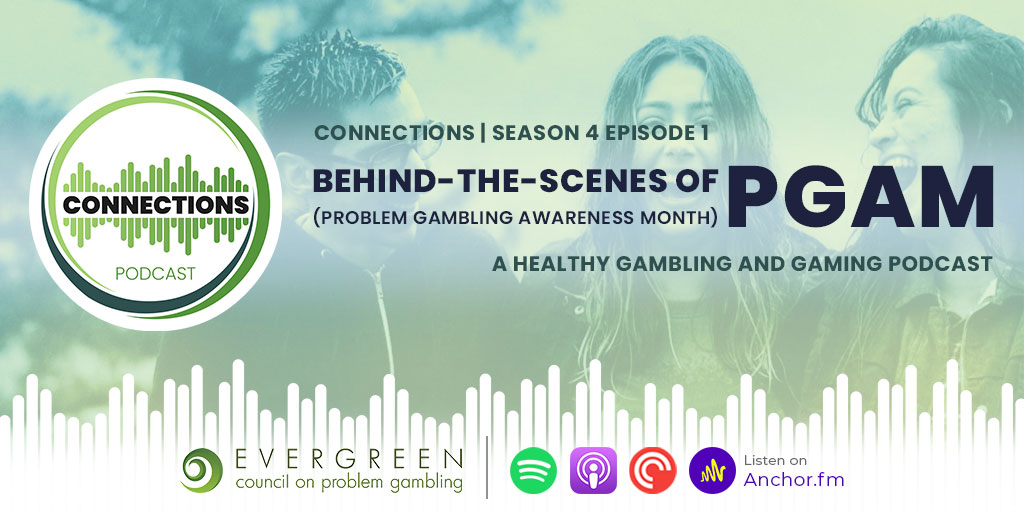 Behind-the-Scenes of PGAM (Problem Gambling Awareness Month)
"I finally got Rob on the show!"  If you didn't know, every year in March is national Problem Gambling Awareness Month (PGAM).  Here at ECPG, we get all kinds of questions like "what exactly is PGAM?"  "Anything interesting happening this year?"  "You guys seem really busy this month, what's going on?"  So, we wanted to do an episode all about PGAM, with a "behind-the-scenes" look at the trends we've seen and the stuff we get excited about, such as the partnerships and teachable moments we've had with our advisors on equity and social justice. Kudos to Rob for coming on the show as a guest, to our whole team, partners, and everyone across the country who works incredibly hard to raise awareness and access to services for gambling-related concerns.  But always, congratulations to those who are changing their lives for the better.  
Host:
Tana Russell, SUDP, WSCGC-II, NCTTP
Assistant Director
Evergreen Council on Problem Gambling (ECPG)
With Special Guests:
Rob Maya
Social Media and PR Specialist
Evergreen Council on Problem Gambling (ECPG)
---
Resources:
---
The referencing of external hyperlinks does not constitute endorsement by ECPG of the linked web sites, or the information, products or services contained therein. Unless otherwise specified, ECPG does not exercise any editorial control over the information you may find at these locations or on the listserv. All links are provided with the intent of meeting the educational goals and mission of ECPG. Please let us know about existing external links you believe are inappropriate and about specific additional external links you believe ought to be included.