//
The Last-Minute Gift Idea Challenge #GiftResponsibly
The Last-Minute Gift Idea Challenge #GiftResponsibly

The Last-Minute Gift Idea Challenge
Here we go! We've entered the season of giving and that can mean only one thing—it's time for the ECPG Gift Responsibly blog post. The goal is to challenge your creativity and find affordable gifts close to home.
All too often adults buy lottery tickets as gifts or stocking stuffers for minors not knowing the risks. Always remember that lottery tickets aren't child's play. Use these gift ideas as options or challenge yourself to find healthy alternatives!
Research shows that the earlier a person's participation or even exposure to gambling is in childhood, the more likely they are to develop a gambling problem later in life. Gambling exposure during childhood is often through some kind of lottery product, given by an adult who is likely unaware of the associated risks.

National Council on Problem Gambling
So what are some alternatives? That's where the challenge comes in. Let's get started!
The Scenario
You need to find a last-minute gift for a minor. The catch? The gift cannot cost more than $20, it needs to be a physical gift, and you can only travel 5 miles from home.
Maureen
Of course, cooking from the heart is one way I show and share love. Cooking a favorite meal and including a card that wishes your friends and loved ones an even to relax without having to cook is a favorite. Include the recipes—on a hand-written recipe card, please—to show how much you care.
My second last-minute gift is also one of my favorite self-care gifts. A basket filled with Epsom salts, bubble bath, a loofah sponge, a candle—and even a rubber duckie! Giving the gift of time to relax in a soaking bath is pure decadence.
Finally, it's a favorite gift when you'll be with family and friends of all ages. Wrap up your favorite illustrated holiday storybook—a real book, nothing digital—go old school here. Then, gather everyone around and actually read it aloud. The time together is priceless and fun!
There is one more from me….
Gather your favorite memories of time shared with someone you love. Write them down in a pretty journal, or make your own book. Add photos if you have some.

It will be a wonderful gift for both the receiver and the giver. Cherish those memories and talk about new ones you'd like to make together.
Tana and Garrett
Tana: I pulled Garrett in on this. What we came up with was, that near our house are a lot of diverse eateries and shops, so we could prepare an international junk food sampler basket. 😊
Kathy
Ok, it would depend on whether the gift is for a boy or a girl; if it was for a girl, I'd make a piece of beaded jewelry using materials I already have on hand. If for a boy, I would knit or crochet something like a scarf or hat, also using yarn I have in my stash. Since these are materials I have already, the cost would only be in time.
Preeti and Kushal
We chose a plus snake toy from Target. Our son loves snakes and sharing that fondness with others in the form of a plush toy would be a nice gesture and heartfelt gift.
Rob and Heather
Heather: I'd head straight to Lowe's (or similar hardware store) and pick up a kid-focused build kit. First, I'd add a Build and Grow tool kit ($9.98) that has a super adorable pair of goggles and apron to the cart. Then I'd select from the available kits Lowe's always has in stock. I chose a Kid's Beginner Pirate Ship Project Kit ($7.98).
Rob: I second stopping at Lowe's but went a different direction. Once at Lowe's I would find the Back to the Roots Organic Giant Sunflower Kids Grow Kit ($3.33). Bonus! The kit includes STEM curriculum (Science, Technology, Engineering, and Mathematics). Imagine their surprise growing sunflowers that would, in ideal conditions, grow to tower over them. I would also swing by the Dollar Tree and pick out some gardening basics (soil rake and shovel $2.50), garden markers ($1.25), and a giftbag ($1.25). I'm still way under budget, so would fill of the cart with coloring books, crayons/markers, and maybe a few other small gifts or snacks to squeeze the most out of the $20 limit.
How Did We Do?
How do you think we did? What did you come up with? Join the conversation online by following us on Twitter: @EvergreenCPG #GiftResponsibly
Need more ideas? Read a past article Top 10 Last Minute Gift Ideas under $50 – giving the gift of memories.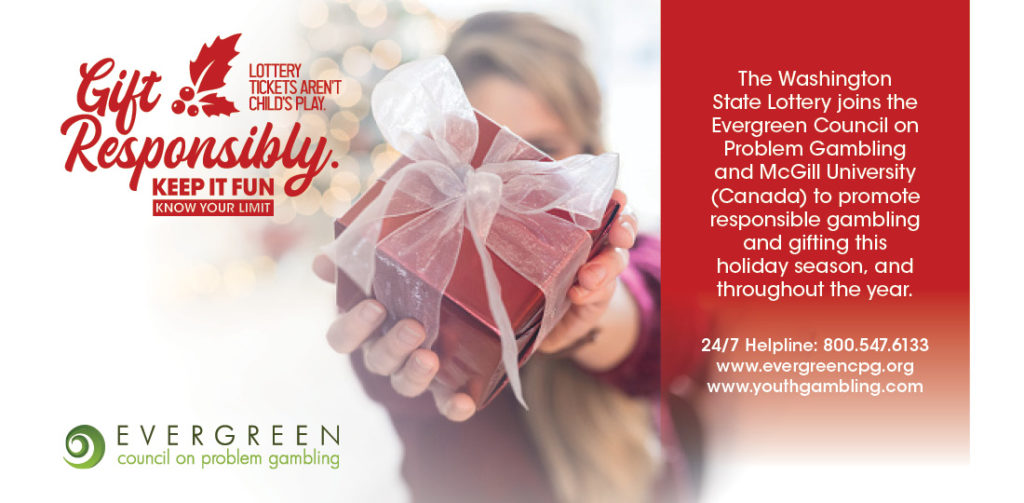 The Washington State Lottery and Evergreen Council on Problem Gambling banner reminds players to gift responsibly.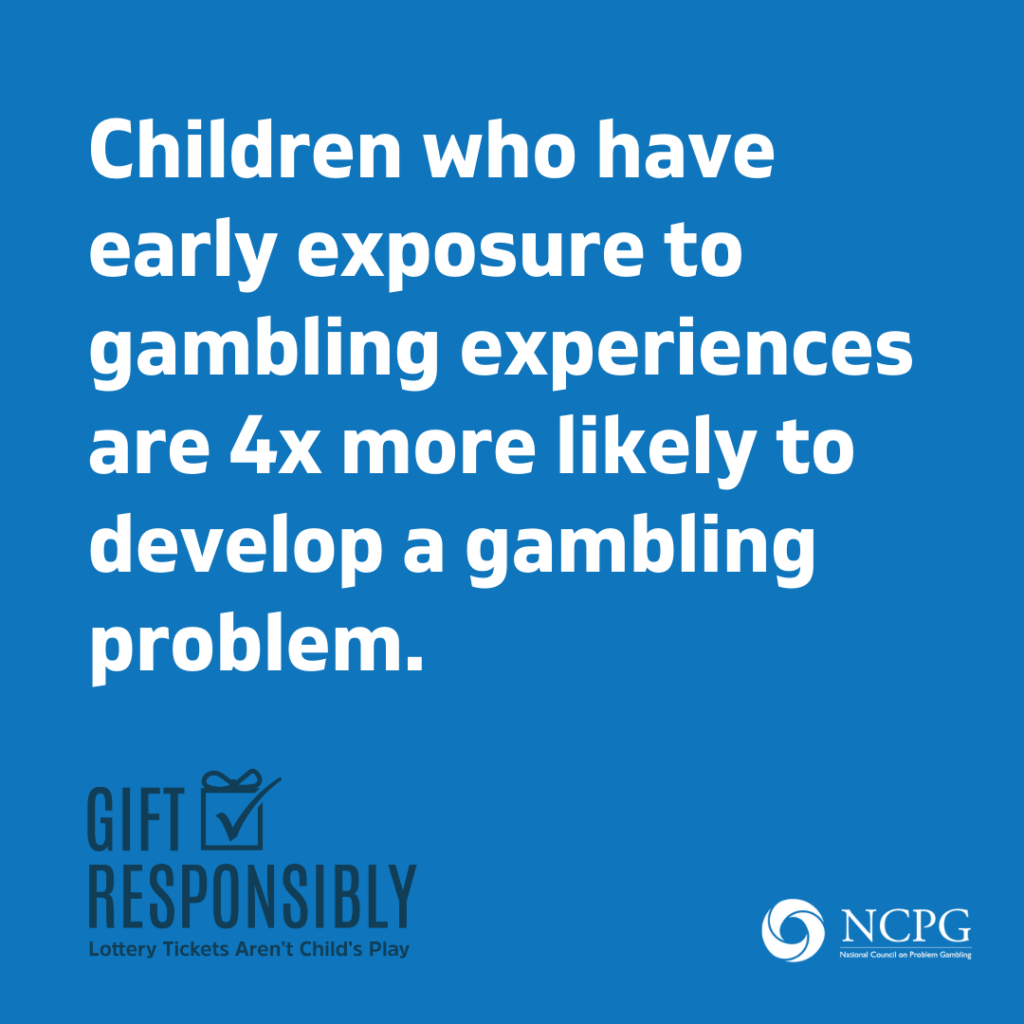 This post is in participation with the National Council on Problem Gambling's Gift Responsibly Campaign 2023. Learn more here.
---
Are you looking for more Gift Responsibly content?
Why not give our Connections podcast a listen. In this episode Tana Russell (host), Cait Huble (NCPG), and Kristi Weeks (Washington's Lottery) discuss #GiftResponsibly while recording their gag gift exchange. You can probably guess how this goes. https://www.evergreencpg.org/podcast/gag-gift-responsibly-season-3-episode-11/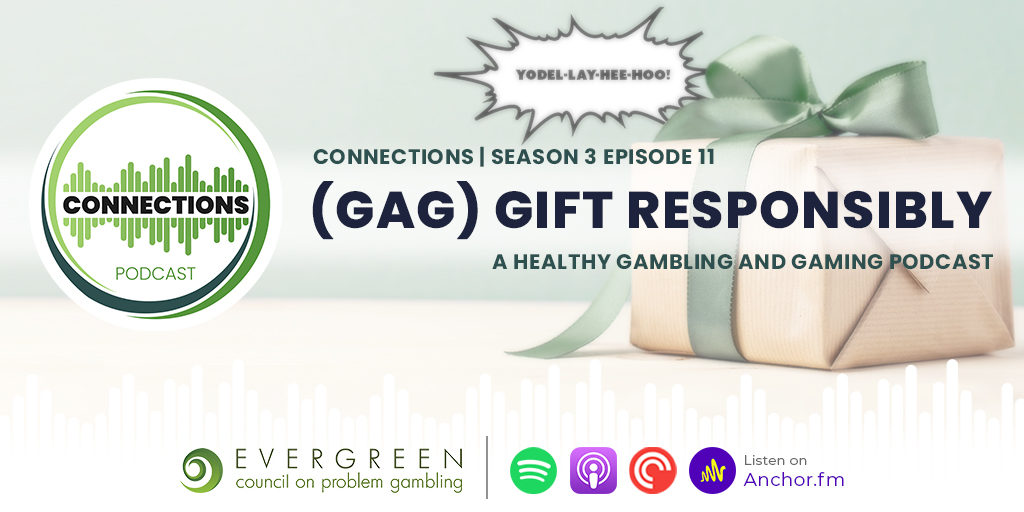 ---
The referencing of external hyperlinks does not constitute endorsement by ECPG of the linked web sites, or the information, products or services contained therein. Unless otherwise specified, ECPG does not exercise any editorial control over the information you may find at these locations or on the listserv. All links are provided with the intent of meeting the educational goals and mission of ECPG. Please let us know about existing external links you believe are inappropriate and about specific additional external links you believe ought to be included.