(Gag) Gift Responsibly
Cait Huble, with NCPG, and Kristi Weeks, with Washington's Lottery, explain what "Gift-Responsibly" both around the holidays and all year means and why lottery and scratch-off tickets are not appropriate gifts for minors.  Then we do a little "un-boxing" of our own as we open the gifts we sent each other before the episode recording.  Wow! Were we in for a hilarious surprise.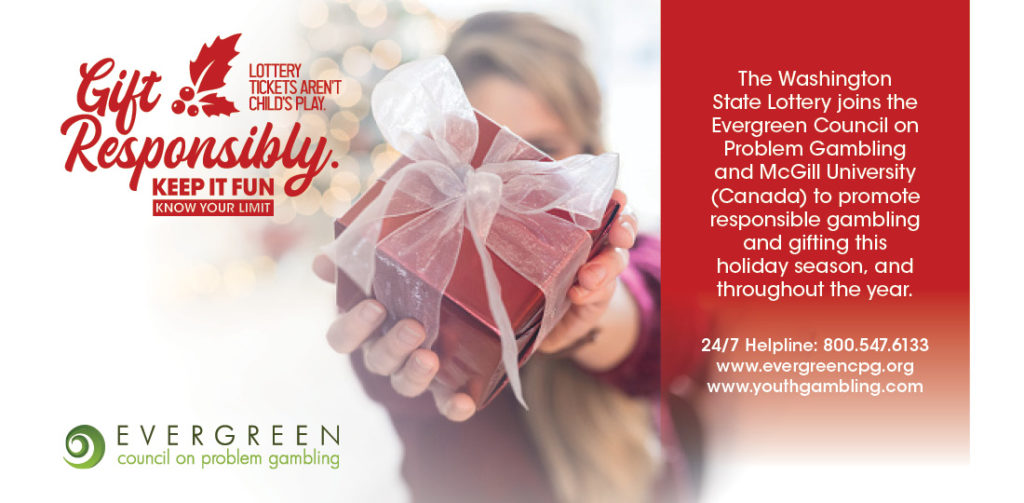 Host:
Tana Russell, SUDP, WSCGC-II, NCTTP
Assistant Director
Evergreen Council on Problem Gambling
With Special Guests:
Cait Huble
Director of Communications
National Council on Problem Gambling (NCPG)
Kristi Weeks
Director of Legal Services
Washington's Lottery
---
Resources:
---
The referencing of external hyperlinks does not constitute endorsement by ECPG of the linked web sites, or the information, products or services contained therein. Unless otherwise specified, ECPG does not exercise any editorial control over the information you may find at these locations or on the listserv. All links are provided with the intent of meeting the educational goals and mission of ECPG. Please let us know about existing external links you believe are inappropriate and about specific additional external links you believe ought to be included.