Recorded on August 21, 2020 at 1PM PT (3 CT/4 ET)
ECPG LIVE! will be broadcast live on Facebook and YouTube:
Don't forget to like, subscribe and share!

https://www.facebook.com/evergreencpg/videos/588534895106908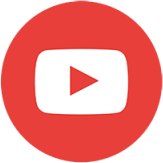 https://www.youtube.com/watch?v=tuK8aT3KBXA
Have you ever wondered what the difference is between a Recovery Coach and a Peer Counselor?  And what goes on inside a Recovery Cafe?  Are these services available only to those in recovery from substances, or are they available to people in recovery from gambling, too?  Tune in and get to meet people working in these areas who can answer all those questions and much more.
---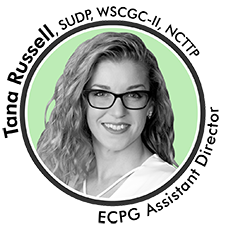 Hosted by:
Tana Russell, SUDP, WSCGC-II, NCTTP
ECPG Assistant Director

Marc Lefkowitz, ICGC-II
Problem Gambling Consultant, Group Facilitator, Case Manager, Responsible Gaming
Marc Lefkowitz ICGC-II, has worked with those with problem gambling, affected individuals, gambling treatment programs, casinos and as a trainer/speaker for the past 30 years. He is a recovering gambler with over 37 years of abstinence/recovery and recently won the Jeffrey M. Beck Recovery Ambassador Award.

Tiffany Turner
Operations Manager – Recovery Café
My name is Tiffany Turner and I am the Operations Manager of the Recovery Cafe South Lake Union. Because the human service profession is my passion, working for the  Recovery Cafe has proven to be a positive and supportive atmosphere.  I am sincerely dedicated to empowering all people, advocating for the less fortunate, and creating an inspirational, innovative, community of equality.  I have a rich background  in human service, and my personal experience with the issues surrounding poverty, alcoholism, domestic violence, and inequality has motivated me to change my life and empower others with my experience.  

Joshua Wallace
CEO and President of Peer Washington
Josh became a member of Peer Seattle in 2005, started volunteering in 2008, joined as staff in 2009 and took over as executive director in 2011. Josh is a fierce advocate for peer services in Washington state because he knows firsthand the incredible impact that a community of peers connected by shared experience makes on increasing the success of long term recovery.
---
Resources:
---
Addiction Recovery Coaches help create unique action plans just for you
A KING5 New Day Northwest segment
Read the full article here: King5 | Health
You don't have to do it alone! Coaches provide individual support and access to resources that help in the journey to long-term recovery.
People who are recovering from addiction have individual needs based on their current situation, including access to transportation, food, and housing.
"Recovery is such a personal journey, so every journey is that person's story," said Dr. Ruby Takushi of Recovery Café. "That means cthat where they start, who they're with, what their goals are is going to differ, so having a way to respond to every person in a different way is really essential."