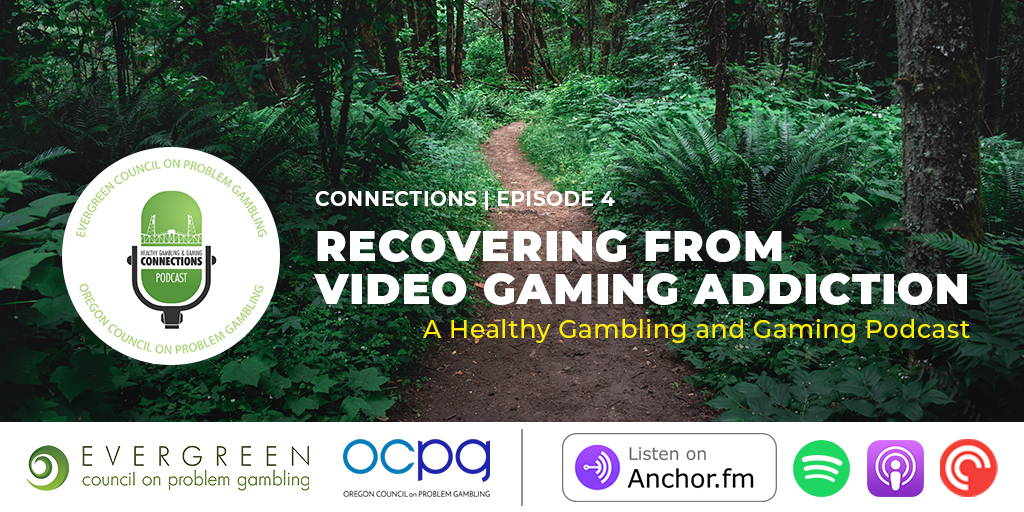 Connections Podcast Hosts:

Tana Russell, SUDP, NCTTP, WSCGC-II
Assistant Director

Julie Hynes, MA, CPS
Executive Director
---
---
Check out the Connections: Healthy Gambling and Gaming podcast, episode 4. We interview Jon, a successful graduate of the residential treatment program at reSTART Life, a center specializing in Behavioral Addictions and co-occurring conditions such as video gaming, compulsive tech use, gambling and more. He talks to us about how his video game play started at a young age, turned into gambling inside video games, progressed through his teens and ended after one of the worst years of his addiction, when he finally found treatment that addressed "the tech side of things." Find out what he did to be successful not only with staying game-free for the past 3 years, but managing healthy tech and screen use throughout his daily routines. We hope that you will be inspired, as we were, and find hope.
If you feel that you or someone you love may be dealing with problems related to video gaming or gambling, please reach out for help. We've included below all the resources mentioned in the podcast, and many more.
RESOURCES:
Washington Problem Gambling Helpline: 1-800-547-6133
Evergreen Council on Problem Gambling: https://www.evergreencpg.org/
Oregon Problem Gambling Helpline: 1-877-MY-LIMIT / 877-695-4648
Oregon Council on Problem Gambling: https://oregoncpg.org/
Video/Internet Gaming help and resources:
Brief Internet Gaming Screen: https://www.restartlife.com/test/brief-internet-gaming-screen-bigs/
Children and Screens, Institute of Digital Media and Child Development: https://www.childrenandscreens.com/
Children's Screen Time Action Network: https://screentimenetwork.org/
Common sense media: https://www.commonsensemedia.org/
Computer Gaming Addicts Anonymous (CGAA): https://cgaa.info/
GameQuitters: https://gamequitters.com/
Internet and Technology Addicts Anonymous (ITAA): https://internetaddictsanonymous.org/
Online Gamers Anonymous (OLGAnon): https://www.olganon.org/home
reSTART Life: www.restartlife.com
Screen Strong, Families Managing Media Inc.: https://screenstrong.com/
Zone In Programs Inc., Managing technology with healthy living: http://zonein.ca/
Gambling help and resources:
Gam-Anon: https://www.gam-anon.org/
Gamblers Anonymous (GA): https://www.gamblersanonymous.org/ga/
Gamblers In Recovery: https://gamblersinrecovery.com/
Links to gambling screens and fact sheets: https://www.evergreencpg.org/awareness/pgam/pgam-resources/
National Council on Problem Gambling: https://www.ncpgambling.org/