Kaleidoscope – June 2022
Pride and Prejudice—Celebrate and Advocate
During Pride Month, there is much to celebrate and even more to reflect on how we need to make changes in health services for the LGBTQIA+ Community. Join us for our Kaleidoscope Live-Streaming Event on Friday, June 17, as we speak with experts in the Mental Health, Addictions, and Recovery field about Celebrating Accomplishments and Advocating for Equity in Mental Health Services.
(Recorded) Live Streaming Event:
June 17, 2022
1 p.m. PT (2 MT/3 CT/4 ET)
Add to Calendar

Join us on Facebook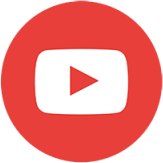 Join us on YouTube
Don't forget to like, share, and subscribe so you won't miss future episodes!
---
Special Guests:
---
Resources:
The referencing of external hyperlinks does not constitute endorsement by ECPG of the linked web sites, or the information, products or services contained therein. Unless otherwise specified, ECPG does not exercise any editorial control over the information you may find at these locations or on the listserv. All links are provided with the intent of meeting the educational goals and mission of ECPG. Please let us know about existing external links you believe are inappropriate and about specific additional external links you believe ought to be included.