Recorded Live: September 18, 2020 at 1PM PT (3 CT/4 ET)
ECPG LIVE! will be broadcast live on Facebook and YouTube:
Don't forget to like, subscribe and share!

Join us on Facebook Live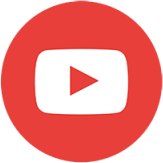 Join us live on YouTube
---
Tune in to our latest episode of ECPG LIVE! — Serving Latinx Communities — where our special guests will be sharing with us the unique relationship that gambling has in Latin cultures: views of luck, relationships with money, family dynamics, and how helping professionals can best serve their Latinx clients with a culturally sensitive and informed approach. We are very honored and excited to have guests this episode who are not only Spanish-speaking treatment professionals in the Mental Health and Substance Use fields but also specialize in Gambling treatment.
Come share in this excitement for an opportunity to learn with a spirit of cultural humility, from some amazing people with expertise, compassion, kindness and outgoing personalities. Together we'll celebrate Latinx communities while we learn ways to reduce barriers and provide culturally informed services.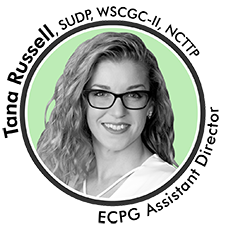 Hosted by:
Tana Russell, SUDP, WSCGC-II, NCTTP
ECPG Assistant Director

William Castillo Jr., MA, LMHC, SUDP, WSCGC-II, ICGC-I
Westwood Counseling
We welcome back William Castillo, who has joined us before on ECPG LIVE! The Pros and Cons of Telemental Health, check it out! He has a long career working in the counseling field and currently has both his own private practice, and provides counseling services at Coastal Treatment Services in Bellevue. He is both an Internationally Certified and Washington State Certified Gambling Counselor and provides bi-lingual counseling services to individuals, couples and families for a wide range of emotional and behavioral needs.

Julio Iñiguez, LMFT, CGAC, CADC
https://www.julioiniguez.com/about
Julio has worked in the problem gambling field since 2013 and the mental health and addictions field since 2014. He currently has his own private practice and has previously worked for outpatient and residential facilities, program development and management and clinical supervision. He serves on the Multicultural Advisory Committee on Problem Gambling Services for OHA, and the Latino Advisory Committee for ECPG.

Dalis LaGrotta, MA, LMHC, WSCGC-I, BACC
https://www.psychologytoday.com/us/therapists/dalis-lisbet-la-grotta-sequim-wa/244550
Dalis LaGrotta has a 19+ year career as a professional therapist and has her own private practice, providing counseling services in English and Spanish. She is an Internationally Certified Gambling Counselor and Clinical Consultant as well as a Washington State Certified Gambling Counselor. She is a member of the Washington State Certification Committee and is a volunteer for the ECPG Latino Advisory Committee.

Antonio Sosa, SUDP
Antonio is a Substance Use Disorder Counselor and Youth Counselor with Sea Mar Community Health Centers in Mount Vernon with more than 20 years experience and recognitions for his work with youth gang members and the Latino Community. He is also a Counselor Affiliate for Domestic Violence and is working to become a Certified Gambling Counselor. He volunteers for the ECPG Latino Advisory Committee, and has worked to spread messages of help and hope through his own Spanish radio station for over 25 years.
---
RESOURCES: