Save-the-Date!
Recorded Live: August 7, 2020 at 1PM PT (3 CT/4 ET)
ECPG LIVE! will be broadcast live on Facebook and YouTube:
UPDATE: The direct links are below. Don't forget to like, subscribe and share!

facebook.com/evergreencpg/videos/778234059604800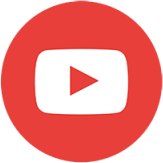 https://youtu.be/Ae_7k2rssVI
Most people can enjoy gambling for recreation and entertainment. For some, however, gambling can become a problem. With more and more visitors enjoying gambling entertainment, the need for responsible gaming programs and policies to provide information, education, support, prevention, and treatment services is crucial. Join me in a roundtable discussion with our guest experts on Responsible Gaming (RG). From prevention and treatment, to gaming facilities' policies and regulation, learn about RG from all angles.
---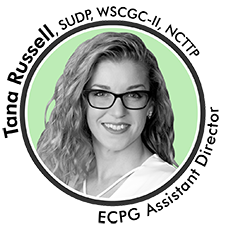 Hosted by:
Tana Russell, SUDP, WSCGC-II, NCTTP
ECPG Assistant Director

Phyllis Ermey, CFE
Director of Regulatory Compliance, Maverick Gaming
Phyllis Ermey has worked in the gaming industry since 2004 and has been in gaming compliance with Maverick Gaming since 2015

Kara Fox-LaRose
President and General Manager, ilani Resort
Kara Fox-LaRose has 24 years of experience in the casino and hospitality industry, including leading the opening and overseeing of the ilani casino and entertainment complex. She is also a strong proponent for responsible gambling, serving as a board member for the Evergreen Council on Problem Gambling.

Julie Hynes, MA, CPS
Executive Director, Oregon Council on Problem Gambling
Julie Hynes is the Executive Director of the Oregon Council on Problem Gambling and Certified Prevention Specialist. She has been specializing in the field of problem gambling for the past 18+ years, and is fascinated and invested in addressing emerging trends in the field.

Ricki J. Peone, LMSW, NCGC-II, BACC
Health and Human Services Director for the Spokane Tribe of Indians
Ricki has been working in the field of Responsible Gaming for over 17 years, assisting multiple tribes in their responsible gaming efforts, as well as providing Disordered Gambling treatment services to individuals and families.
Jennifer Shatley
Principal Consultant, Logan Avenue Consulting, LLC
President of the Nevada Council on Problem Gambling
Jennifer Shatley is a responsible gaming executive with a 20 year career background in gaming policy and compliance, including serving as the Vice President of Responsible Gaming Policies and Compliance for Caesars Entertainment. She is a member of NCPG, the President of the Nevada Council on Problem Gambling, and trainer for ECPG's Responsible Gaming Certification Program.
---
Responsible Gaming:
New Day Northwest | Casinos and lawmakers providing resources for problem gambling
"Regulations and training programs at casinos help employees recognize compulsive gambling."
---
Resources: