//
ECPG LIVE! Native American Communities and Culture
ECPG LIVE! Native American Communities and Culture
Recorded on: October 30, 2020 at 1PM PT (3 CT/4 ET)
ECPG LIVE! will be broadcast live on Facebook and YouTube:
Don't forget to like, subscribe and share!

Join us on Facebook Live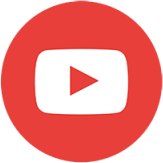 Join us live on YouTube
---
---
Resources:
External Links Disclaimer: The referencing of external hyperlinks does not constitute endorsement by ECPG of the linked web sites, or the information, products or services contained therein. Unless otherwise specified, ECPG does not exercise any editorial control over the information you may find at these locations or on the listserv. All links are provided with the intent of meeting the educational goals and mission of ECPG. Please let us know about existing external links you believe are inappropriate and about specific additional external links you believe ought to be included.