ECPG LIVE! will be broadcasting live on Facebook and YouTube:
RECORDED LIVE ON: April 7, 2022, at 3:30 pm PT (4:30 pm MT / 5:30 pm CT / 6:30 pm ET)

Find the video on Facebook Live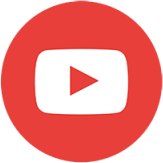 Find the video on YouTube
Don't forget to like, share, and subscribe so you won't miss future episodes!
---
Family Recovery – the BALM approach
Beverly Buncher, founder of the Be A Loving Mirror (BALM ®) Recovery Program, shares how it all started with her own recovery journey as the family member of someone struggling with addiction. She also shares some of the key principles behind family recovery and how that journey can be broken down into action steps guided by love, boundaries, and connection.
---
Hosted by:
Tana Russell, SUDP, NCTTP, WSCGC-II
Assistant Director
Evergreen Council on Problem Gambling
With Special Guests:
Beverly Buncher, MA, PCC, CBFRLC, CTPC – CEO
bealovingmirror.com

---
Resources
The referencing of external hyperlinks does not constitute endorsement by ECPG of the linked web sites, or the information, products or services contained therein. Unless otherwise specified, ECPG does not exercise any editorial control over the information you may find at these locations or on the listserv. All links are provided with the intent of meeting the educational goals and mission of ECPG. Please let us know about existing external links you believe are inappropriate and about specific additional external links you believe ought to be included.