//
What in the World is Happening with Responsible Gaming?
What in the World is Happening with Responsible Gaming?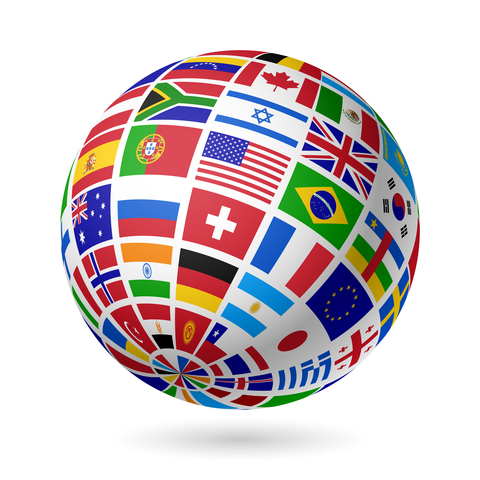 By Rachelle Underwood, ECPG Communications & Outreach Coordinator
I was introduced to slot machines when I was six years old.
Friends of my parents refurbished their basement into a game room, complete with a full bar, card room, and dance floor that took up the majority of the lower level. During parties and holiday celebrations, kids were sent to the other side of the basement, where we spent our evenings playing pool, lying to our parents about how much pop we were drinking, and pulling away on an old 10-cent slot machine. Our gracious hosts supplied the dimes—and at the end of the night when we handed over our earnings—the top-winning gambler had bragging rights until the next party.
Gambling was as memorable for me as many other childhood pastimes. Like many other families, both nationally and throughout the world, gambling is part of family culture and tradition. But when is the line drawn that separates fun, culture, or tradition from a gambling problem?
Increasing the public's level of awareness is key to prevention. In addition to many programs and services offered throughout the United States for problem gamblers and their loved ones, countries across the world are influencing how the public views gambling.
Australia: Parliament approved pre-commitment measures to provide responsible gaming protections on gaming machines.1
Canada: Spends over $100 million per year on responsible gaming efforts.2
New Zealand: Sponsored a "Gamble Free Day" which was highlighted by the demolition of poker machines.3
Singapore: Casinos have a mandatory $100 entrance fee for residents.4
Spain: Slot machines in Catalonia carry health warnings, informing players if they play too long, the machines will automatically shut down.5
Sweden: Svenska Spel, the state lottery, tracks player behavior through a technology called "Playscan."6
Next week, numerous national and international problem gambling organizations, counselors, gaming industry representatives, recovering members, lawmakers, and regulators will attend the National Conference on Problem Gambling, held at the DoubleTree by Hilton in SeaTac, Washington July 19–20. As a prelude to the conference, Evergreen Council on Problem Gambling (ECPG) and National Council on Problem Gambling (NCPG) will host a Welcome Reception, which will highlight the problem gambling awareness and prevention efforts of Africa, Argentina, Australia, Austria, Canada, New Zealand, Singapore, Spain, Sweden, Tribal Nations, and United States.
So what in the world is happening in problem gambling? You'll have to attend the conference to find out. Register at www.ncpgambling.org or call NCPG at 202.547.9204.
FOOTNOTES
1–6 Connie Jones, IGT Director of Responsible Gaming