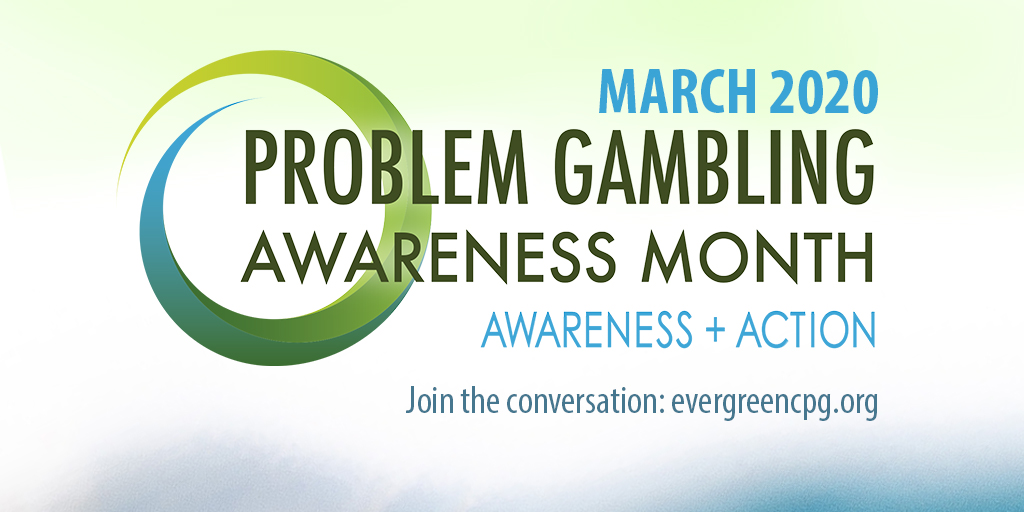 The Evergreen Council on Problem Gambling (ECPG) promotes and celebrates Problem Gambling Awareness Month to raise awareness of the prevention, treatment and recovery services available to those adversely affected by problem gambling and gaming in Washington State.
Approximately 2 million (1%) of U.S. adults are estimated to meet criteria for gambling addiction, and another 4-6 million (2%-3%) would be considered within the full spectrum of gambling addiction.
Washington State residents have access to free to low-cost treatment options. By raising awareness, we hope to help those affected by problem gambling to take the first step and make a connection for information and treatment services by calling the Washington State Problem Gambling Helpline 1-800-547-6133. The confidential Helpline is available 24/7 and accessible by phone, text, or chat at evergreencpg.org.
Thank you, Governor Inslee
Governor Inslee has proclaimed March as Washington Problem Gambling Awareness Month (#PGAM). The Evergreen Council on Problem Gambling is an affiliate of the National Council on Problem Gambling, which first developed the National Problem Gambling Awareness Month campaign. PGAM campaigns across the nation bring together the coordinated efforts of a wide range of stakeholders – public health organizations, advocacy groups, and gambling operators – who work collaboratively to let people know that hope and help exist.
WA City Proclamations
We'd like to send our thanks to the Mayors of Olympia, Pasco, Pullman, and Richland. Each has recognized problem gambling as being a public health issue and made proclamations for March being Problem Gambling Awareness Month.
Thank you!
Mayor Johnson, City of Pullman
Mayor Lukson, City of Richland
To learn more about Problem Gambling Awareness Month resources, events, and Gambling Disorder Screening Day locations visit: https://www.evergreencpg.org/awareness/pgam/