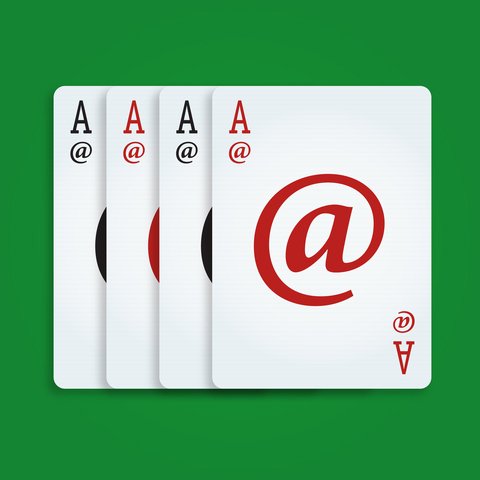 By Rachelle Underwood, ECPG Communications & Outreach Coordinator
Gambling sure isn't what it used to be. A decade ago, you'd make a trip to the casino, horse or dog races, or have your friends over for a card game. Technology isn't what it used to be, either (thank goodness!). When I was a kid, technology was a 50-pound computer with true floppy disks and an original Nintendo complete with a power pad. In middle school, my dreams came true when I received my own phone for my bedroom. Fast forward 20 years, and I have a computer, Internet access, games, and telephone all on one light-weight device: my Smartphone. I even stay in touch with childhood friends on Facebook.
Most people own a Smartphone, which can be both handy and distracting; but for people who struggle with problem gambling, a Smartphone can be a deadly temptation—and a trigger. Today, gambling still takes place at brick-and-mortar locations, but people can gamble from the comfort of their own homes, offices, classrooms, places of work… anywhere there's a signal.
In Washington State, it's illegal to gamble online—regardless if you're of age (18 years old and older) or underage. In fact, only three U.S. states have made online gambling legal: Delaware, New Jersey, and Nevada.1 But why do 48 states (gambling is illegal in Utah and Hawaii)2 have casinos, lotteries, card rooms, and races, but not allow online gambling? There are many answers to that question—answers many of us are grappling with in the problem gambling treatment and prevention field.
Next week, numerous national and international problem gambling organizations, gaming industry representatives, recovering members, lawmakers, counselors, and presenters will attend the National Conference on Problem Gambling, held at the DoubleTree by Hilton in SeaTac, Washington July 19–20. One such presenter is Dr. Mark Griffiths, who has more than 25 years of experience in the gambling and gaming field.
Has technology changed gambling? Yes. Has technology increased access to gaming? Absolutely. What is more surprising is how social media plays a hand in the rise of online gaming and how data is used to protect gamers. Learn more about Dr. Griffiths' latest research on technological trends, behavioral tracking, social media, and implications for social responsibility tools in gambling by attending his Keynote session on Friday, July 19.
Register for the National Conference on Problem Gambling at www.ncpgambling.org or call National Council on Problem Gambling at 202.547.9204.
FOOTNOTES
1 Wolverton, T. (2013, March 7). Online gambling: How long until it's legal everywhere? MercuryNews.com. Retrieved from http://www.mercurynews.com/business/ci_22732338/online-gambling-how-long-until-its-legal-everywhere
2 National Council on Problem Gambling. (n.d.). FAQ. Retrieved from https://www.ncpgambling.org/help-treatment/faq/