ECPG LIVE! will be broadcast live on Facebook and YouTube:
Recorded on: March 17, 2022, at 1 pm (2 MT/3 CT/4 ET)

Find the video on Facebook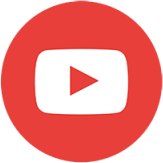 Find the video on YouTube
Don't forget to like, share, and subscribe so you won't miss future episodes!
---
Retirement, Health, and Gambling
Join us for a discussion on retirement, healthy living, and the potential ripple effects of gambling-related problems.
---
Hosted by:
Tana Russell, SUDP, NCTTP, WSCGC-II
Assistant Director
Evergreen Council on Problem Gambling
With Special Guests:
Brent Neiser, CFP, AFC
CEO of What's Next with Money
Rachel Volberg, PhD
President of Gemini Research
---
Resources
The referencing of external hyperlinks does not constitute endorsement by ECPG of the linked web sites, or the information, products or services contained therein. Unless otherwise specified, ECPG does not exercise any editorial control over the information you may find at these locations or on the listserv. All links are provided with the intent of meeting the educational goals and mission of ECPG. Please let us know about existing external links you believe are inappropriate and about specific additional external links you believe ought to be included.