New!  Special Training Opportunity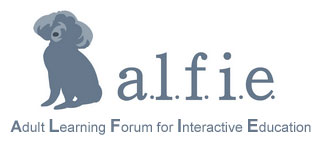 Earn a total of 34 hours toward your Gambling Counselor Certification with our new Hybrid Problem Gambling Training Course.
This course combines two methods of training delivery:  class sessions for participants to attend in person as well as ten online learning modules to be completed at your own pace in between the two scheduled classes.  Online modules will take approximately one hour to complete, and will consist of text, brief video presentations, supplemental readings, and worksheets to use with clients in clinical work.  A short quiz accompanies each module.  There are no additional materials required.  All you will need for the training is a computer with a high-speed Internet connection, and software that will allow you to view Adobe Flash and PDF files.
First Class Sessions - Problem Gambling: A Basic Training and Certification Exam Preparation TBD (16 hours).
Ten Online Learning Modules (1 hour each):
Foundations for Treatment:  Essential background information on the gambling industry in Washington State, ASAM Patient Placement Criteria, and treatment planning.
Suicidality and Problem Gambling:  Exploring the link between pathological gambling and suicide ideation and behavior.
Cognitive Distortions and Stages of Change:  Examining the common cognitive distortions and beliefs held by many problem gamblers, Stages of Change.
Cognitive Behavioral Therapy for Problem Gamblers:  Cognitive Behavioral strategies including challenging cognitions and psycho-education.
Family and Group Counseling:  Benefits and strategies for couples, family, and group therapy.
Creating Financial Health:  Addressing finances in treatment, helping the gambler build a healthy relationship with money.
Co-occurring Disorders:  Exploration of the high incidence of co-morbidity of pathological gambling and substance use and other mental health disorders, pharmacological approaches to treatment.
Modern Etiological Theories:  Several theories as to how the disorder of pathological gambling is developed and maintained are described.
Recovery Maintenance:  Discussing triggers, urges, and cravings and how they can be managed to prevent and contain relapse episodes.
Ethics and Professional Responsibility:  Ethics and special considerations in the treatment of problem gamblers, overview of CFR 42 and HIPAA.
With special presentations from Jessica Cronce, PhD; Brian Farr, MA; Chuck Maurer, PhD; Bonnie McIrvin, MA; and Oblio Stroyman, LMFT
Final Class Session - Discussion, Case Study, and Wrap-up TBD (8 hours).
Total Hours:  34*
*This course is a package, no a la carte option available.  Participants must attend all class sessions and complete the online modules in order to receive credit.
This course has been approved for continuing education by: NCPG, AAHCPAD, NAADAC, NBCC, NASW
Fee Schedule:  ECPG Members $150, NCPG Members $175, Non-members $195